Simple user interface
The user interface is kept simple, to let the user do the important things - customizing the slideshow.
On the left hand side the user can set the motion start point. The motion end point can set up on the right hand side. In the center you can see tool buttons that gives acces to convenience functions to customize the motion path.
In the lower area are listed all used pictures in a real filmstrip. This list supports images to be inserted, removed and moved.
Above the filmstrip are the settings for the currently selected picture.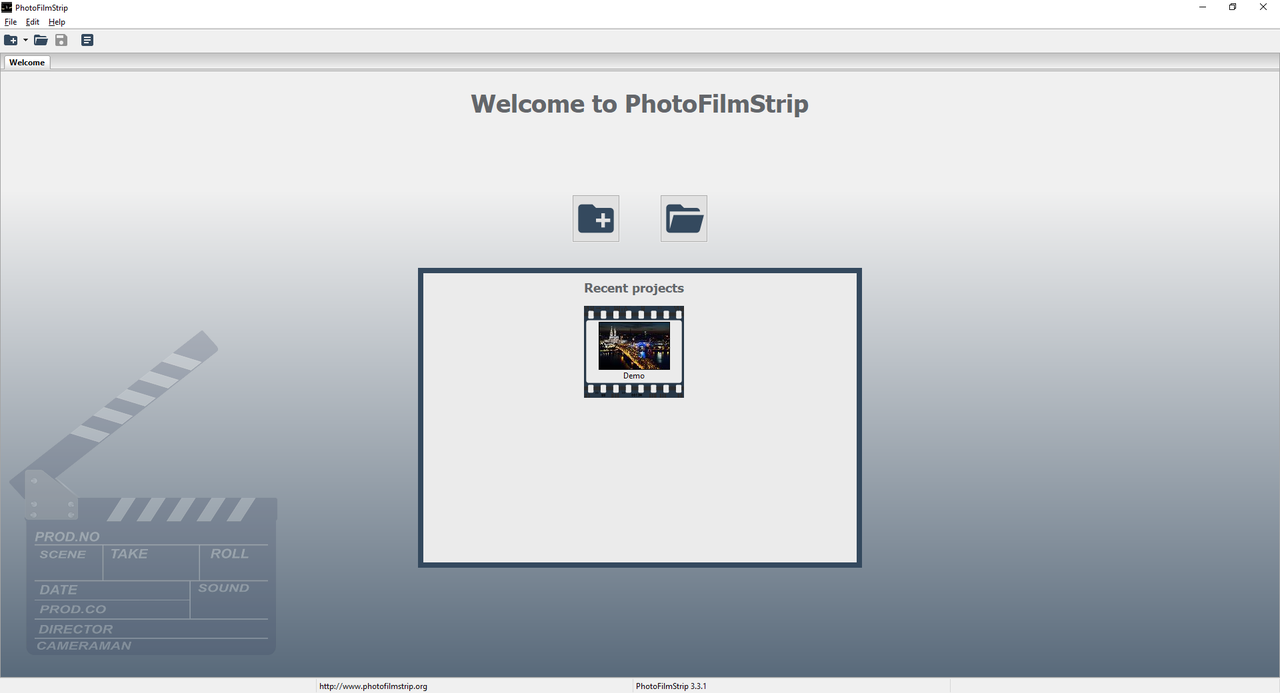 Slideshow settings
The project properties dialog allows to set up the aspect ratio and an audio file for the background music.
There is an option to specify the total duration of the slideshow. Either by a custom value or by the length of the choosen audio file.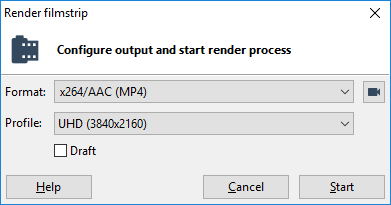 Overview
Picture comments are generate into subtitle file
Video output: AVI (XVid, MJPEG), FLV
special feature is Full-HD resolution and MPEG4 output
background music for the slideshow
automatic detection of picture rotation (extracted from EXIF)
Picture effects like "black and white" and sepia
Quality settings for each output renderer
command line interface for batch processing